Lunch
Seffner Christian Academy Hot Lunch Program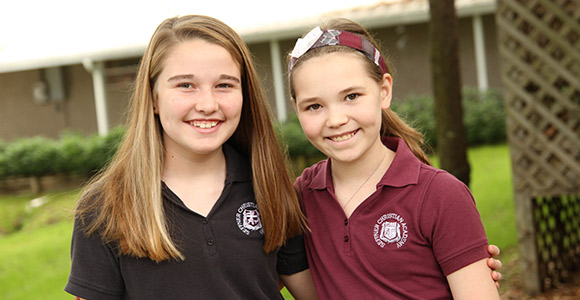 When ordering SCA lunches for your child, please remember:
Fountain Drinks are available at lunchtime for students in 3rd grade and up.
Microwaves are available for students in 3rd grade and up.
If your child will be late for school and you want to order lunch that day, please call the office before 9:30 am. No lunch orders can be placed after that time.
If your child forgets their lunch, it must be brought to the office for pick up.
Dietary Needs and/or Food Allergies: Parents/guardians must inform the school each year of a child's dietary needs or food allergies to discuss appropriate arrangements with food services. A listing of ingredients or caloric values may be provided by the Director of Food Services upon request by the parent or guardian.
Please email kloving@scacrusaders.com with questions regarding the SCA menu.
Lunch Menu
November 18-22
Monday - Hot Dog, Chips, Dessert, Drink
Tuesday - Chick Fil A, Chips, Dessert, Drink
Wednesday - Macaroni and Cheese, Peas, Dessert, Drink
Thursday - THANKSGIVING MEAL-Turkey w/ gravy, Mashed Potatoes, Green Beans, Pumpkin or Apple Pie, Drink
Friday - Pizza, Chips, Ice Cream, Drink
November 25-29
No School- Thanksgiving Break
School Lunches
Hot lunches, Baked Potatoes, Salads, Ham and Cheese or PBJ sandwiches are available for purchase everyday.
Cost:
Preschool - $3.75
K5-5th - $4.75
6-12 - $5.00
Chick Fil A - $6.00

LATE ORDERS (after 9:30 am) - $5.50
**A late order lunch consists of a PB&J or Ham and Cheese sandwich, Chips, and a drink.