Lunch
Seffner Christian Academy Hot Lunch Program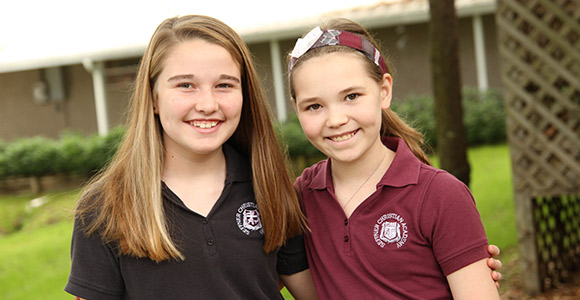 All student lunches MUST be ordered online through your Family Portal. Orders are due by 8 am on the day the lunch will be eaten. Click here for instructions on how to place an order for lunch.
Dietary Needs and/or Food Allergies: Parents/guardians must inform the school each year of a child's dietary needs or food allergies to discuss appropriate arrangements with food services. A listing of ingredients or caloric values may be provided by the Director of Food Services upon request by the parent or guardian.
Please email kloving@scacrusaders.com with questions regarding the SCA menu.
In addition to the Hot Lunch Items Listed below, these items are available every day:
- Ham and Cheese Sandwich, chips, dessert, drink
- Turkey and Swiss Sandwich, chips, dessert, drink
- PB and J Uncrustable, chips, dessert, drink
- Salad, Dessert, Drink
- Baked Potato, small salad or chips, dessert, drink
- Sweet Potato, small salad or chips, dessert, drink