---
Seffner Christian Academy Crusader Care Program
Crusader Care is a service offered by SCA. This program provides care for your child during the inbetween times from end of school to pick-up.
During the school year, the Crusader Care program runs from after school to 6:00 p.m. and is limited to K2-12th grade students of SCA.
Our Crusader Care program is currently at capacity
If you wish to be added to the waitlist, click
here
Yearly Registration - Used to declare intent for Crusader Care Needs for the school year. Any student who is participating in Crusader Care for the year needs to fill this form out.

Weekly Part Time Registration - Due the Friday before each week for any student who is not enrolled in monthly Crusader Care.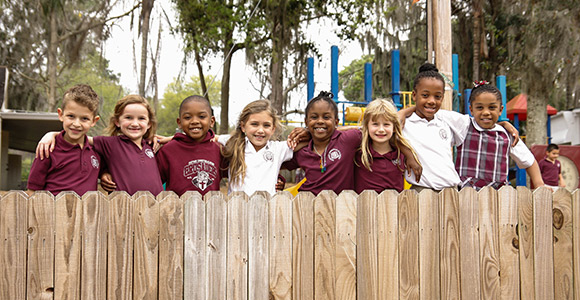 Click Here for more information
Labor Day- September 5th, 2022
Veterans' Day - November 11th, 2022
Thanksgiving Break - November 21-25, 2022
Christmas Break - December 23rd, 2022 - January 9th, 2023
Martin Luther King Day - January 16th, 2023
Presidents' Day - February 20th, 2023
Good Friday – April 7th, 2023
Memorial Day – May 29th, 2023
The week before the first day of school and the week after the last day of school.
Early Morning Drop Off- 6:30 a.m.-7:30 a.m.
$8.00/day
$70/month
Pre-school Extended Care 12:00 – 3:00 p.m.
Pre-School Extended Care 12:00 – 6:00 p.m.
Extended School Care 3:00 – 6:00 p.m.
Half Day of School Care 12:00pm – 3:00 p.m.
$12.00/day or Included with monthly billing
Half Day of School Care 12:00pm – 6:00 p.m.
$18.00/day or Included with monthly billing
Full Day of School Care
$30.00/day or Included with monthly billing
Only applicable when school is out and extended care is open

*Additional Fees apply for late pickup after 6:00 p.m.
A child must be registered in Crusader Care and pay on a monthly basis to attend Crusader Care during days when the school is closed. Parents may change their extended care choice once during the school year.
For any further questions, please contact the Crusader Care Coordinator (ext. 228).
Junior High Extended Care
All middle school students who are not picked up by 3:45 will be taken to the cafeteria. This time will be used as a study hall for these students.
High School Extended Care
High school students not picked up by 3:45 must report to extended care. There is no charge for students in grades 9-12.