*SCA is monitors CDC guidelines and may update or adjust the outlined policies at the discretion of administration at any time.
---

Recent Updates
These policies are subject to change based on CDC recommendations as well as federal and local government regulations.
02/03/2021 - Third Quarter Update
Our elementary classes are now eating in the cafeteria on a rotating basis. Students are socially distanced and sit in cohorts within their class.
Student desks in the classroom have been moved closer together to return to the learning environment expected in our SCA classrooms, allowing for collaboration, group work, and community. Students will continue to wear masks in the classroom.
For after school pick up, we have moved students closer to the main carline area instead of multiple holding locations. When sitting or standing in groups, masks are still required. Our hope is to move students through carline as quickly as possible in order to minimize time for parents at carline.
Quarantine policies have been adjusted based not only on CDC guidelines, but also what is logical for our students and feasible for our teachers and staff to maintain. Thankfully, we are not seeing outbreaks related to the school day, and are pleased with how our students have adhered to policies.
01/19/2021 - Temperature screening will no longer be done upon student arrival.
8/15/2020 - Phase II of the SCA Reopening Plan released. View this document here.
7/26/2020 - SCA Reopening Plan released. View this document here.
7/24/2020 - SCA pushes the start date of school back to AUGUST 20, 2020. Return to School Document will be released in the coming days. Click here to view an informative video from our Head of School, Mr. Duncan.
7/16/2020 - Students in K5 - 12th Grade will be required to wear solid color or minimal patterned face coverings/masks. Face coverings/masks with wording, lettering, or logos are not permitted. To read the entire update, please click here.

7/13/2020 - PE students will not change out in the first quarter. Elementary and preschool students will have lunch in their classrooms, and secondary students will have staggard lunch times with social distancing measures included.
7/12/2020 - Students in K5 - 8th Grade (male and female) are permitted to wear uniform style shorts in khaki, gray, or black.
July COVID and School Reopening Plan FAQ - Click here
Financial Assistance Information

Step Up For Students is an income based scholarship evaluated and awarded by a third party. Click here for more information.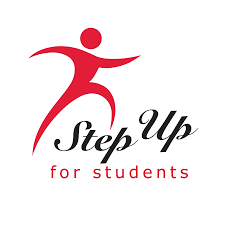 FAST is a financial assistance application based on household income. Click here for more information.